I love my Pandora bracelets — I have one for Disney charms and one for the rest. I like to get a new charm on each trip or special occasion, so that I can look back and remember each one just by looking at my bracelet. Though my list of "must have" charms is already rather long as it is, I can't resist checking out the new offerings whenever they're available.
These new Disney Parks Exclusive charms will be available in the fall. The one on the left has a mother of pearl inlay.

Also coming from Disney Parks this fall are four new Gift Sets that include a bracelet, two clips, and a Disney-themed charm. These starter sets are available starting today (July 26, 2016) but in the Parks only — they cannot be purchased through the Disney Parks app.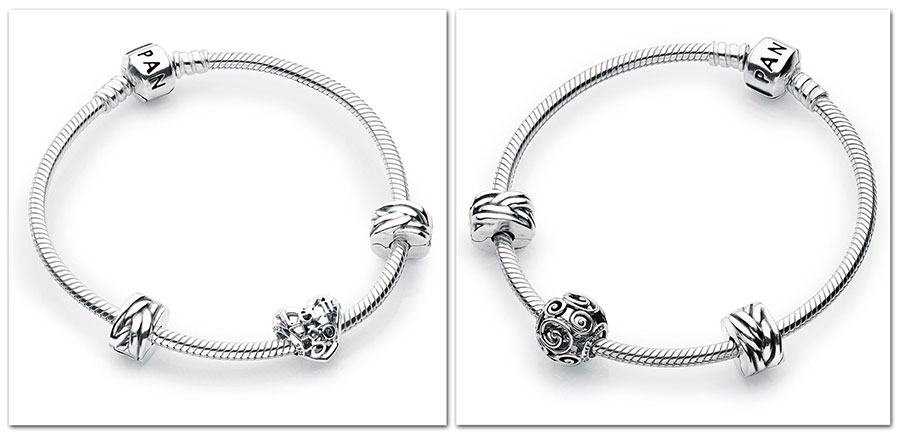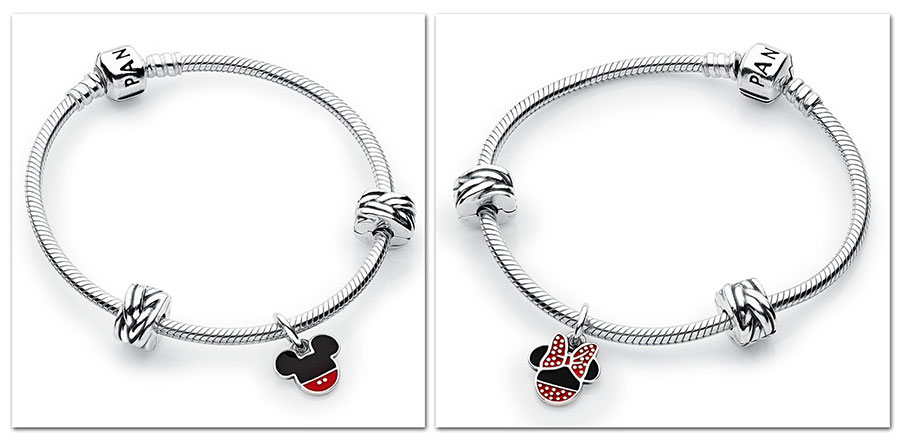 More from the Disney Parks blog:
If you are looking to start your own PANDORA Jewelry collection, a new option is arriving at Disney Parks on July 26, 2016.

Four Iconic Gift Sets will be released in select merchandise locations such as La Mascarade d'Orleans in New Orleans Square at Disneyland park in California, or Uptown Jewelers at Magic Kingdom Park in Florida.

Each set will include one bracelet, two clips, and one of four different Disney charms. These sets make perfect gifts for loved ones. They are also a great way to jump start your own collection.

These sets will not be available via the Disney Parks online store or the Shop Disney Parks mobile app. You can, however, find many other items by PANDORA Jewelry both online and via the mobile app.