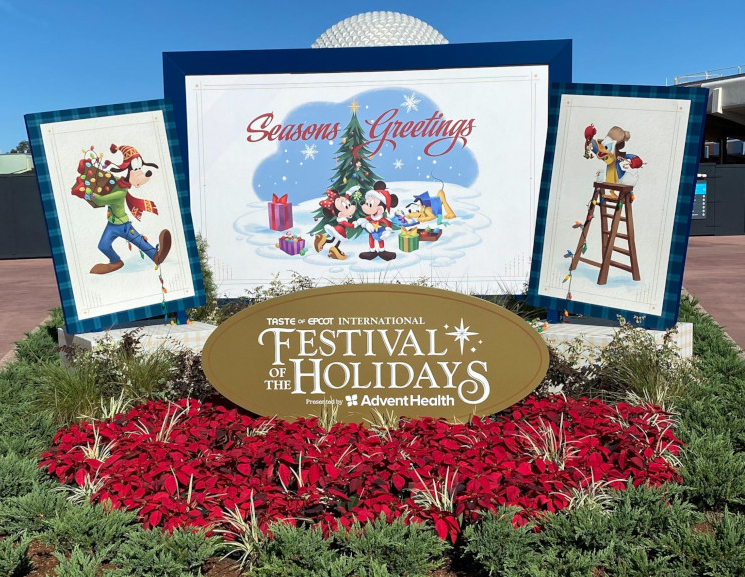 Walt Disney World's EPCOT has transformed into a wonderland, brimming with festive cheer and cultural delights. The International Festival of the Holidays, running from November 25th to December 30th, 2023, invites guests to embark on a joyous journey around the world, exploring diverse holiday traditions and indulging in seasonal treats.
Highlights of the Festival:
Holiday Kitchens: Embark on a culinary adventure as you savor delectable holiday dishes from over 25 food and beverage booths scattered throughout the World Showcase. Each kitchen offers unique flavors inspired by different countries and their holiday customs.
JOYFUL! A Celebration of the Season: Immerse yourself in the soulful sounds of gospel, R&B, and holiday music at this uplifting concert held daily at the World Showplace.
Candlelight Processional: Witness the heartwarming retelling of the Christmas story, narrated by a celebrity guest and accompanied by a 50-piece orchestra and mass choir. This beloved tradition takes place nightly at the America Gardens Theatre.
Holiday Storytellers: Gather around in each World Showcase country to hear enchanting tales of holiday folklore and traditions shared by captivating storytellers.
Meet Santa Claus: Jolly old St. Nick awaits your visit at the Odyssey Pavilion, ready to spread Christmas cheer and capture memorable photos from November 24th to December 24th.
Cookie Stroll: Delight in a sweet scavenger hunt as you purchase delicious cookies from designated locations and collect stamps in your Festival Passport. Upon completing the stroll, you'll receive a complimentary specialty cookie.
Olaf's Holiday Tradition Expedition: Join Olaf on a festive quest to discover holiday customs from around the world, adding stamps to your passport as you go along.
Holiday Illuminations: As dusk falls, witness the dazzling spectacle of EPCOT's nightly fireworks display, set to a medley of holiday music.
Whether you're seeking culinary delights, heartwarming entertainment, or simply the spirit of the season, EPCOT's International Festival of the Holidays promises an unforgettable celebration. Come and experience the magic of holidays from around the world!
I'll be visiting the Festival next week and will come back with tips and reviews!