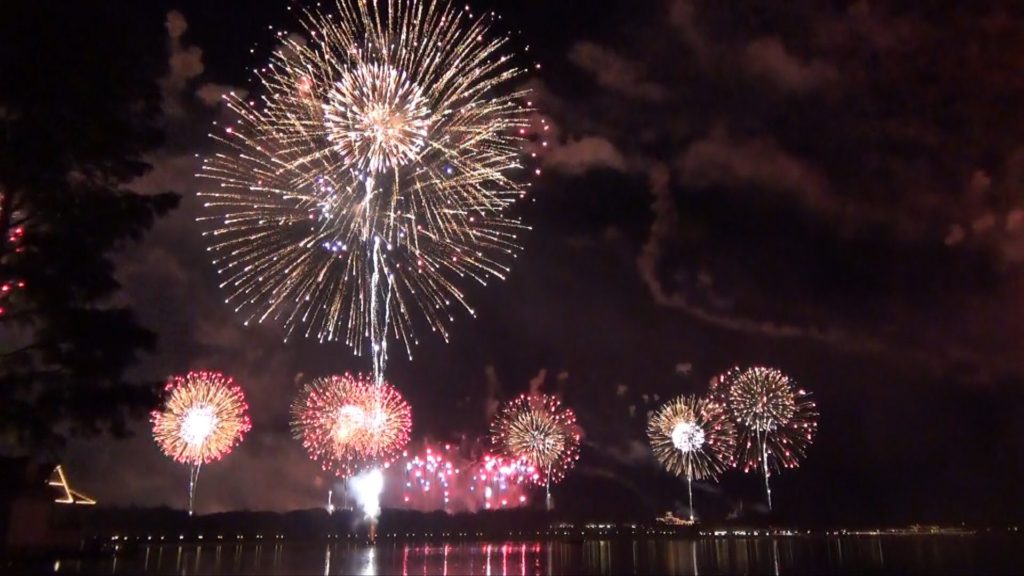 Starting to make your summer plans, especially for the 4th of July? Independence Day can be an exciting but crowded day at Disney World. Guests from all over will be there celebrating and enjoying the Parks. If you aren't up to braving the enormous crows at Cinderella's Castle that night but still want to enjoy the fireworks in a beautiful and exclusive venue, you might be glad to hear that Disney's Grand Floridan Resort & Spa will host a special limited ticket event to celebrate July 4th.
The entire event will be held at the marina at the resort. Dinner will include grilled steak and shrimp, other cookout favorites, dessert, and includes both alcoholic and non-alcoholic beverages. After the meal, guests will have a terrific viewing location to watch the 4th of July fireworks show performed at the Magic Kingdom, including music piped into the area during the show for a full experience.
The tickets will be $120 (plus tax) for adults and $59 (plus tax) for children (ages 3-9). Reservations are already available for the event by calling (407) WDW-DINE. I would recommend making your reservation as soon as possible for this first-time event that is sure to be popular. You do not have to be staying at the Grand Floridian in order purchase tickets to the event.