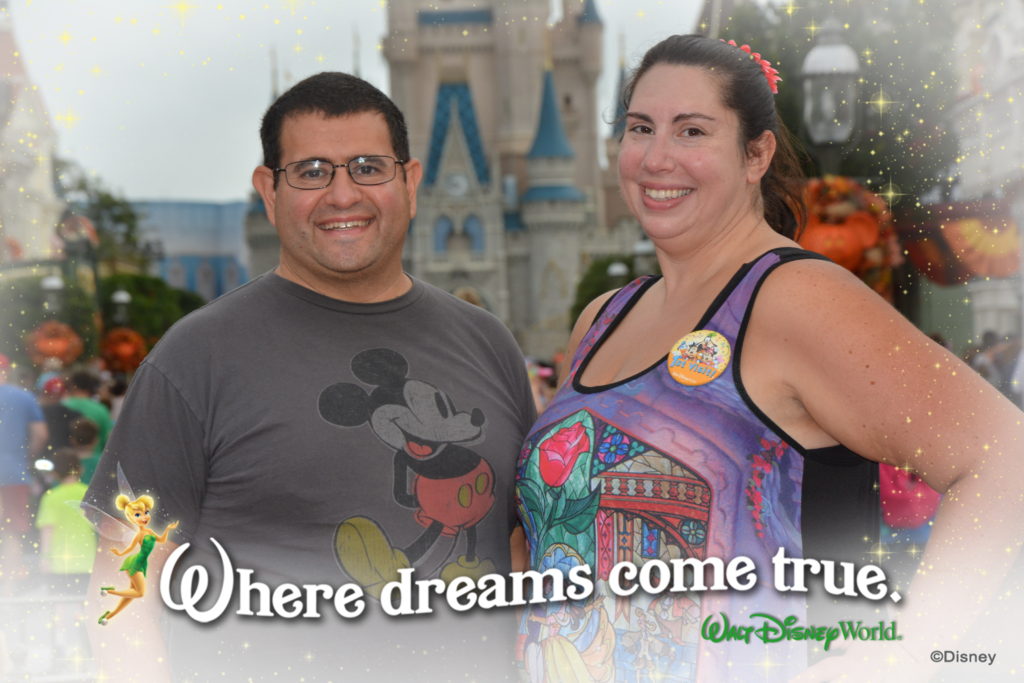 There's a Girl in the Castle is home to Walt Disney World news, reviews, photos, and more. We also share news about upcoming Disney movies and entertainment.
So, here's the thing: I always wanted to go to Disney World. As a kid, of course, and then even more desperately in the heady Little Mermaid/Beauty & the Beast/Lion King era. But it wasn't the kind of thing my family could afford, and later, as a single girl with student loans from here to eternity, it wasn't in the cards then, either. But in a magical turn of events, I married a fantastic guy who loves Disney as much as I do and our adventures began.
We honeymooned on the Disney Fantasy and went back a second time in 2016. I love Disney Cruise Line and highly recommend it, but it turns out I suffer from something called mal de debarquement syndrome, which means I have a very hard time getting my balance back after I'm on the ship. So, my cruising days are over. Luckily, though, we'd visited Disney World for the first time in the fall of 2015 and I knew I'd found my real Disney love. So we moved to Florida, and WDW is our second home.
I'm an avid planner; my Disney spreadsheets are legen — wait for it — dary. I belong to way too many Facebook groups, frequent far too many message boards, and occasionally I spend my evenings watching Happily Ever After on YouTube just to get a taste of the magic. It's an addiction, but I'm not looking for a cure. Instead I started this blog to have a place I can Disney-out in peace. Welcome!