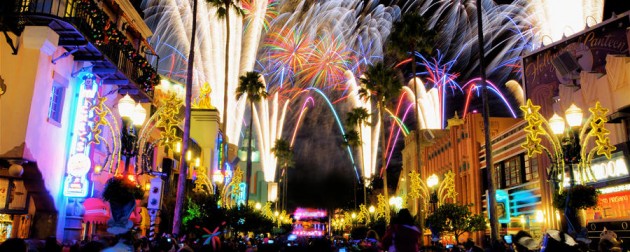 Officially announced by Disney today: starting July 10th, the popular dessert party for "Star Wars: A Galactic Spectacular" at Hollywood Studios is moving from the Center Stage area to the Star Wars Launch Bay. Note that seating is not available; wheelchairs and ECVs can be accommodated.
After partaking of sweets and treats in the Launch Bay, guests will be escorted to an outdoor VIP section for fireworks viewing, 15 minutes prior to the start of the show.
The price is $69.00 per adult (age 10 and over) and $39.00 for children (ages 3 to 9); tax and gratuity are included. Guests also receive a souvenir Chewbacca stein.
As of this posting, reservations can be made through July 31st by visiting the Disney World web site here.